Common Eye Conditions Screening
Regular eye screening is a vital tool for maintaining eye health and preventing vision loss. Many eye conditions do not show symptoms until they have progressed to the later stages, which can result in irreversible damage.
Hence, It's important to have routine eye exams to ensure early detection and treatment of any eye conditions or diseases.
At Regis Medical, we provide a series of common eye condition screenings.
Who Are Recommended to Have Regular Eye Screening
Adults above the age of 18 are recommended to have eye screening every 2 years, especially if you have/are:
Wear spectacles or contact lens on daily basis

Family history of eye diseases or diabetes

History of eye injuries, infection, or surgery

Diabetes and Hypertension patients

Age 61 and above
Eye Screening Package
Regis Medical recommends this panel of eye health tests, which test for eye pressure, macular health, and retinal health.  
Screening Details
BCVA (Best Corrected Visual Acuity)
Colour Vision Testing
MPS II Testing (Macular Pigment Screener)
Price: From $200 SGD (excl. GST)
*MPS II is an innovative macular pigment screening device, usually used in research validation for measurement of macular pigment. 
It uses heterochromatic flicker photometry to generate a result that gives you an indication of your protection level against age related macular degeneration.
At Regis Medical, we are proud to introduce this HSA Registered Device that offers convenient and quick screening of an important measurement of eye health.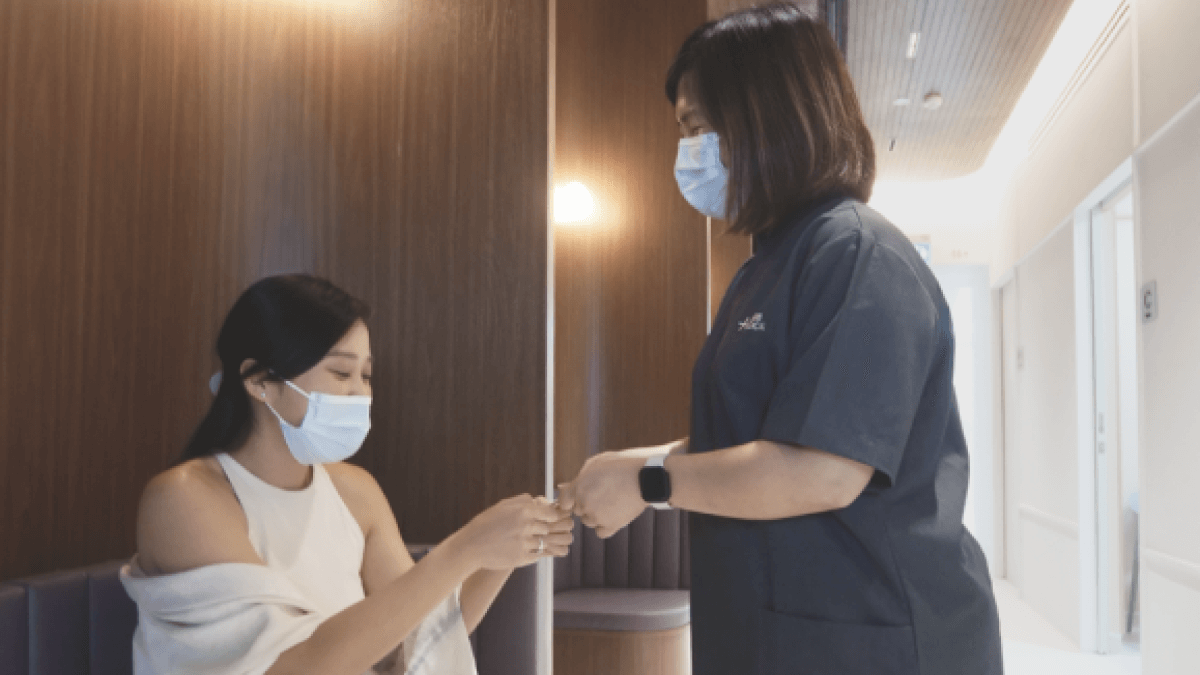 Comprehensive Packages
Wide range of screening services and packages available for various healthcare needs, catered to both individuals and corporate groups.
An Enjoyable Screening Experience
Dedicated and friendly Regis Medical staff will guide you through your entire screening process, while prioritising your time and comfort.
Personalised Review Session
Personalised review sessions based on your screening results to help you make informed decisions about your lifestyle and healthcare choices.
Accessibility & Support
What is Regis Medical GP clinic's locations and opening hours?
Appointment
Can I just walk-in for an eye screening? 
All eye screenings at Regis Medical are by appointment only.
How do I book an appointment?  
You can book an appointment via our online booking portal here. You may also call our hotline @ +65 8118 5298 to book an appointment.
What are Regis Medical's cancellation and refund policy?
You can only cancel or change your appointments up to 24 hours before your appointment. You will receive your refund within 3 working days. No refund will be issued for no shows and cancellations within 24 hours before your appointment.
Can I reschedule my appointment? 
Yes. You can reschedule your appointments. However, you need to reschedule your appointment at least 24 hours before your actual appointment time.
You can reschedule your appointment via our booking portal. For urgent cases, please Whatsapp us @ +65 8118 5298.
What happens if I miss my appointment?
No refund will be issued for missed appointments.
General Enquiry
Can I have an MC/time chit for my eye health screening?
We cannot provide you with an MC for health screening appointments. Only time chits.
What languages do Regis Medical GP Doctors speak? 
Most of our doctors are competent in English and Mandarin. Some doctors are able to speak Bahasa. Our clinic assistants are also multi-lingual and proficient in English, Mandarin and Malay.
Finance
What are the modes of payment accepted at Regis Medical?
We accept Visa/Mastercard/AMEX, PayNow, JCB, UnionPay and ApplePay.