Why You Should Get Regular Health Screenings?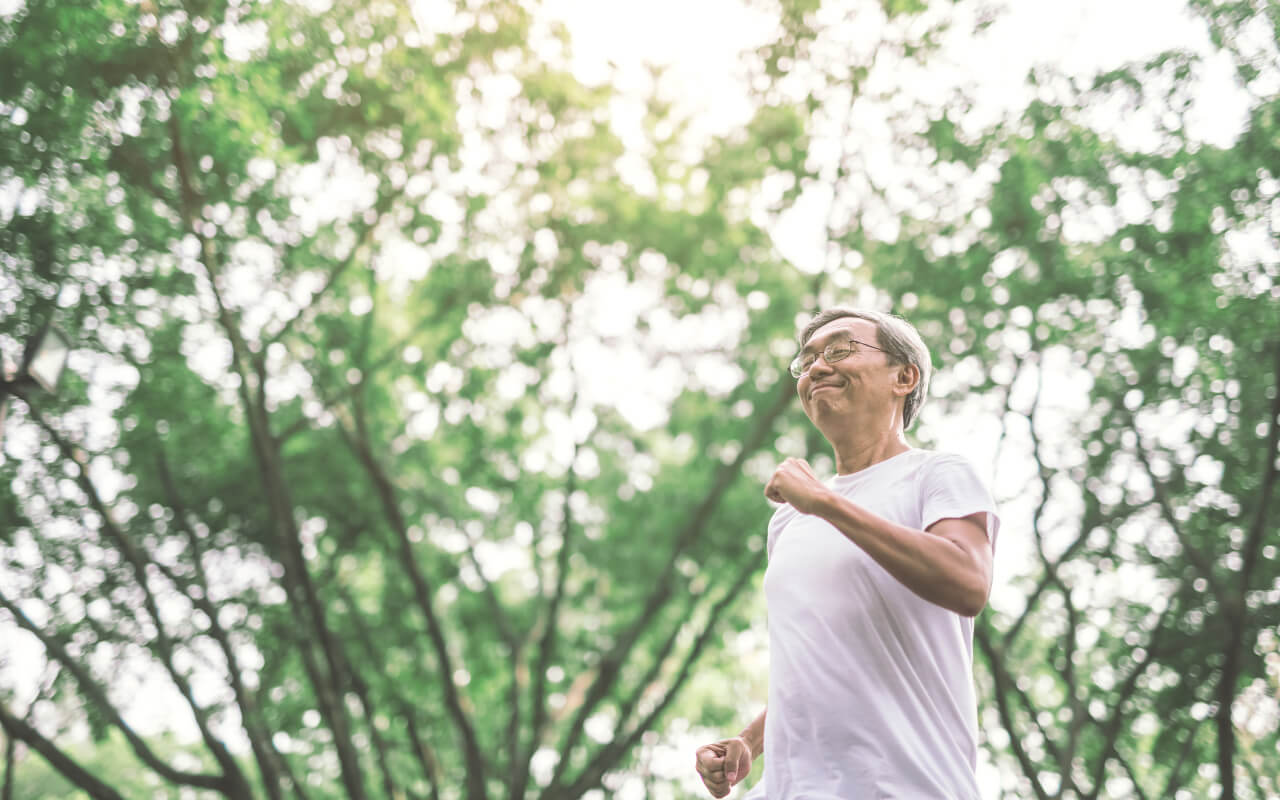 Health screenings help to detect health conditions and diseases early, so that preventive measures and treatments can be implemented in time.
One example would be detecting Pre-Diabetes and instituting early lifestyle changes and close monitoring. At Regis Medical, we focus on disease prevention and early detection for you. We also take pride and care in getting to know you properly in order to handle your issues well.
At Regis Medical, our primary focus is on disease prevention and early detection to safeguard your well-being. We pride ourselves on taking the time to truly understand your unique health profile, allowing us to provide personalized and effective care.
Our comprehensive services extend from health screening to the ongoing management of various medical conditions. Furthermore, we have established partnerships with respected specialists across a wide range of medical fields, ensuring that we can guide you to the right experts to address your specific health concerns.
Come and have a heartfelt conversation with our friendly Doctors at Regis Medical to kickstart your Health Screening Journey with us.
How Often Should You Go For Health Screenings?
Recommended For
To Screen For
Screening Test
Screening Frequency
Individuals aged 18 yrs and above
Obesity
Body Mass Index (BMI)
Waist circumference
Once a year
Hypertension (High Blood Pressure)
Blood pressure measurement
Once every two years or more frequently as advised by your doctor
Individuals aged 40 yrs and above
Hyperlipidaemia (High Blood cholesterol)
Fasting lipids
Non-fasting lipids
Once every three years or more frequently as advised by your doctor
Diabetes mellitus
Body Mass Index (BMI)
Waist circumference
Individuals aged 18 yrs and above
Colorectal cancer
Faecal Immunochemical Test (to test for blood in stools)

OR
Once a year
Colonscopy
Once every five to ten years
The above table is from HealthHub and generally spells out the basic panel of tests recommended for Singaporeans in different age groups, excluding gender specific tests such as mammograms and PAP smears. 
Our doctors are approachable and competent, and even if it falls out of the recommended schedule as shown, we always provide a listening ear and will recommend a plan in order to soothe your concerns, counselling you based on evidence-based medicine. 
Regis Medical Health Screening Packages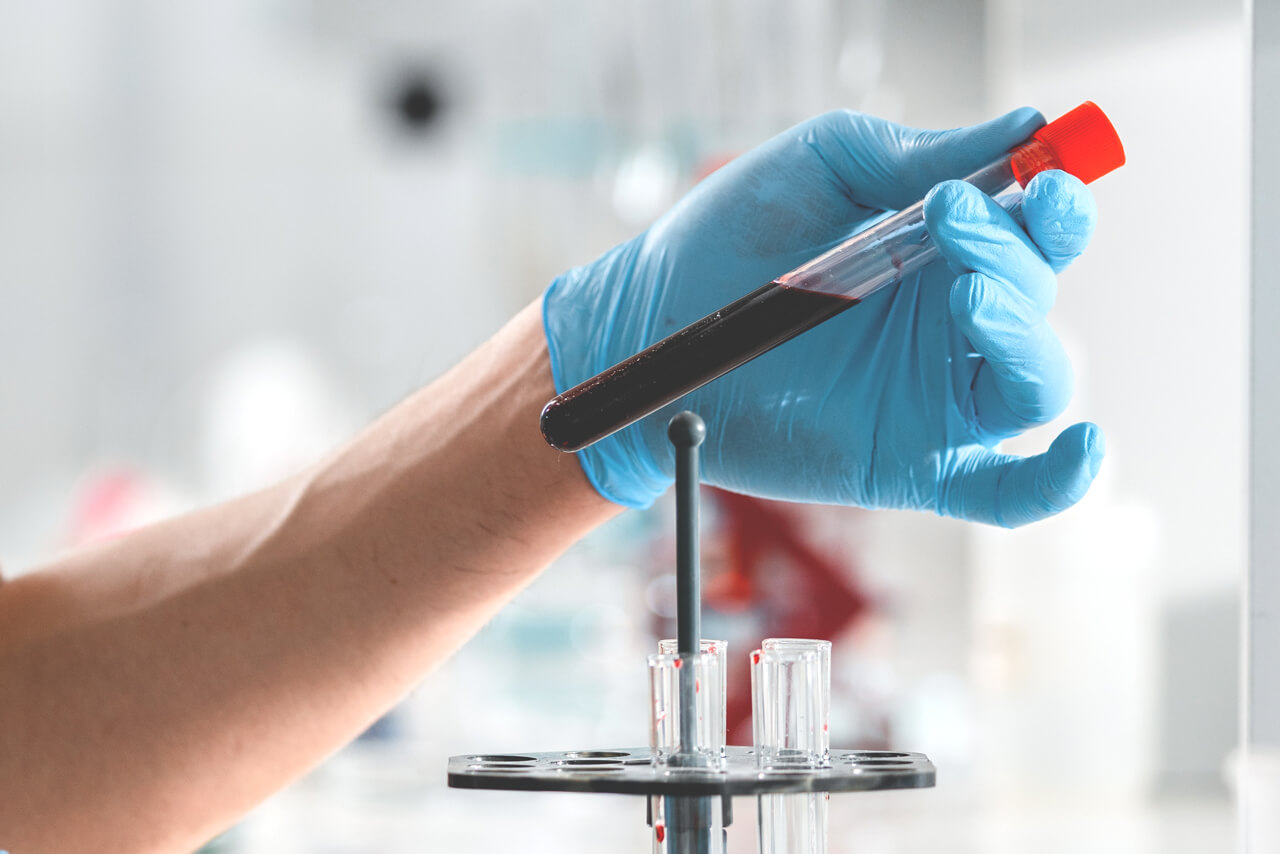 Why Choose Regis Health Screening Services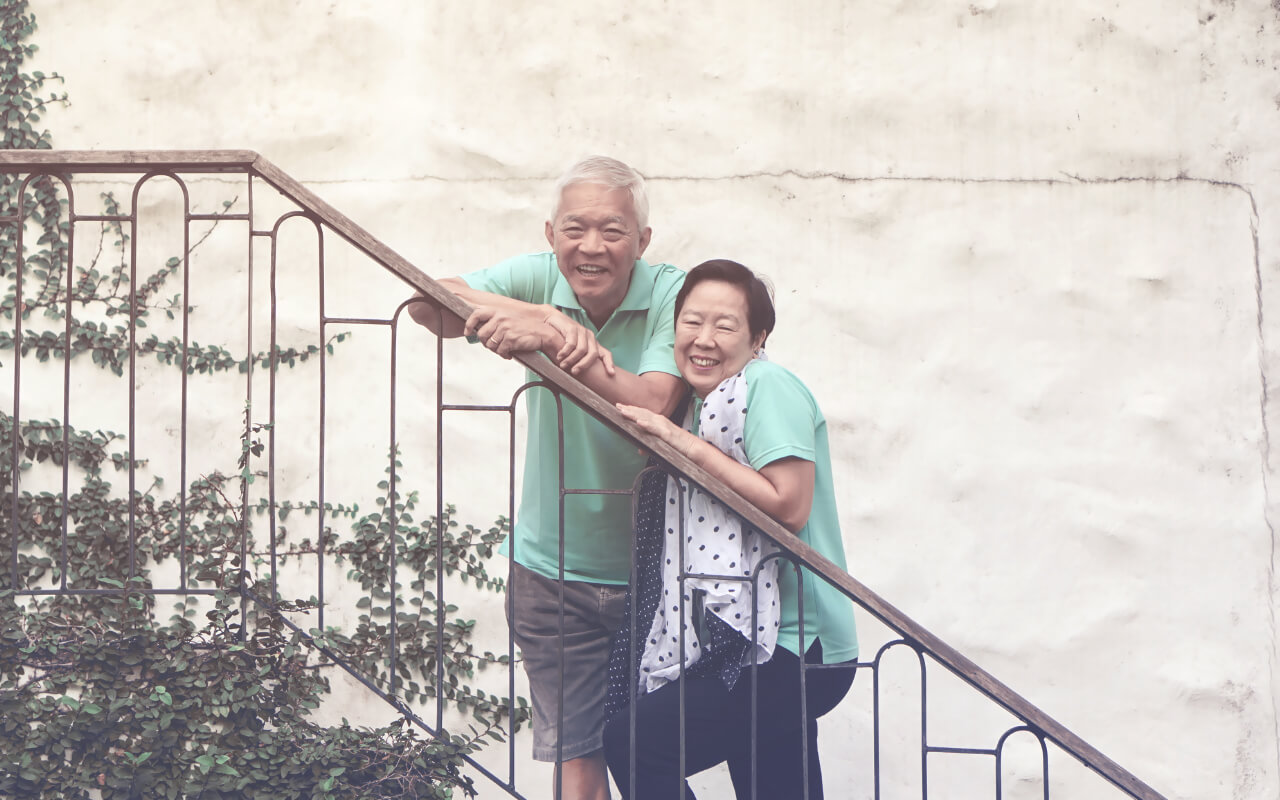 Comprehensive Packages
Our health screening services are designed to meet a wide range of healthcare needs. We offer a variety of comprehensive packages, carefully tailored to cater to the requirements of both individuals and corporate groups. Whether you're seeking a routine check-up, specialized testing, or wellness assessments for your organization, Regis Medical has you covered. Our diverse packages ensure that you have access to the screenings that matter most to you and your well-being.
An Enjoyable Screening Experience
At Regis Medical, we understand that health screening can sometimes be a daunting experience. That's why our dedicated and friendly staff is here to support you every step of the way. Our team is committed to making your screening process as comfortable as possible, all while respecting your valuable time. We aim to transform your screening experience into a positive and stress-free encounter, providing guidance and reassurance throughout.
Personalised Review Session
We believe that your health decisions should be well-informed. After your health screening, our commitment to your well-being continues with personalized review sessions. These sessions are based on your screening results and are designed to empower you with the knowledge necessary to make informed choices about your lifestyle and healthcare. Our goal is to ensure that you have a clear understanding of your health status and that you are equipped to take proactive steps towards a healthier and happier life.
"Went to Regis Medical for check up last week. The clinic is aesthetically pleasing and felt a sense of calmness once you step into the clinic. Staff were friendly and professional. The doctor was patient and attentive. Overall it was a very pleasant experience! Definitely will go back if there is any need for medical assistance in future."

Pek

"Recently had a health screening done at this clinic and was very happy with the service I received :) The waiting time was short and the staff was very friendly. Doctor Tan also drew blood for me quickly and painlessly. The screening process overall was very efficient"

Lee

"Usually hate going for health screening because of the long waiting times but the efficiency of the team at Regis Medical wowed me! It was my first time experiencing such a quick and easy health screening process."

Fernando
Accessibility & Support
What is Regis Medical health screening?
The Regis Medical health screening offers health screening services to all age groups and genders. Ranging from basic to full, comprehensive screenings.
What are Regis Medical GP clinic's locations and opening hours?
Can I do a walk-in health screening?
All health screenings at Regis Medical are by appointment only. You may book an appointment via Whatsapp @ 8118 5298 or via our booking portal here.
Does Regis Medical GP have on-site health screening?
We conduct biometric assessment, blood tests, and electrocardiogram readings in a comfortable and private environment. We partner with trusted screening centres and offer a seamless process if the patient needs further tests (e.g. MRI, treadmill tests. We are in the process of arranging comfortable transport to and fro these centres for your convenience, but please speak to our clinic manager for the latest situation update.
What languages does Regis Medical GP Doctors speak?
Most of our doctors are competent in English and Mandarin. Some doctors are able to speak Bahasa. Our clinic assistants are also multi-lingual and proficient in English, Mandarin and Malay.
Appointment
Can I reschedule my appointment?
Yes. You can reschedule your appointments. However, you need to reschedule your appointment at least 24 hours before your actual appointment time. If you are unwell on the day of the appointment, we will reschedule your appointment at no extra cost if you seek medical attention at our clinic (for non-emergencies only) You can reschedule your appointment via our booking portal. For urgent cases, please contact us @ +65 8118 5298
How do I book a health screening appointment?
You can book an appointment via our online booking portal here. You may also call our hotline @ +65 8118 5298 to book an appointment.
What are Regis Medical's cancellation and refund policy?
You can only cancel or change your appointments up to 24 hours before your appointment. You will receive your refund within 3 working days. No refund will be issued for no shows and cancellations within 24 hours before your appointment. However, if you are feeling unwell on the day of the appointment, we allow patients who have their acute illness seen at Regis Medical to reschedule their appointment without extra cost.
What happens if I miss my appointment?
Please contact us immediately +65 8118 5298 . No refund will be issued for missed appointments.
Can I attend my health screening appointment if I am feeling unwell or ill?
If you are sick or feeling unwell, please reschedule your health screening at least 24 hours before your appointment. For urgent cases, please contact us +65 8118 5298.
General Enquiry
Do I need health screening if I am healthy?
Health screenings help in detecting some diseases and conditions early. Many of those diseases and conditions have no symptoms early stage, the only way for early detection is through health screenings.
Early intervention and management of certain conditions can prevent further complications and worsening of the condition.
Can I have an MC/time chit for my health screening?
We cannot provide you with an MC for health screening appointments. However, time chits will be provided upon request.
Can I still go for health screening if I've recently recovered from an illness?
Yes, you can. Our doctors here will assess your suitability to continue with health screening.
Can I still go for health screening if I've recently had vaccines?
You are advised to only do health screenings 2 weeks after any vaccinations.
If you recently had COVID-19 vaccines, you are advised to schedule any mammogram health screening at least 6 weeks after your vaccination. This is regardless of COVID-19 vaccines you had (i.e. Pfizer, Moderna, Sinovac, etc.).
Before Your Health Screening
How do I choose my health screening packages?
Regis Medical has a wide range of health screening packages, from general to senior health screening packages. These packages are meant to indicate our general recommendations meant to suit your demographic and lifestyle.
Our website aims to provide simple to understand information that will aid you in identifying the health screening packages suitable for you.
If you are unsure, fret not, as our friendly, empathetic and knowledgeable doctors will be able to choose the most appropriate package for you after a detailed conversation to truly understand you from multiple perspectives.
How do I prepare for health screening at Regis Medical?
Fasting for at least 8 hours is required if you are testing for cholesterol and blood glucose. Drink plenty of plain water.
You may continue to take your regular medication for chronic diseases (e.g. hypertension, cholesterol) but are to omit your diabetic medication until you have taken your breakfast. For patients who are on insulin or medications with specific instructions please speak to us for further clarification.
What do I need to bring for my health screening?
Please bring along:
– NRIC/Work Permit/Passport/Student pass/Visit pass
– Company letter, authorisation letter or, staff pass (where available)
– Medical report and radiology films/reports from last health screening (where available)
What should I avoid before my health screening?
Avoid alcohol, excessive eating, and vigorous exercise before your health screening.
How long will the health screening take?
For simple screenings, it ranges from 30 minutes to 2 hours. For screenings with multiple modalities, it may take longer due to transport between multiple venues.
Can I request for a female Doctor?
If you prefer a female doctor to see you, please contact us at least 1 week beforehand to fix an appointment with our female doctors. Otherwise, we may not be able to guarantee a female doctor available during your visit.
Does Regis Medical have X-ray, Ultrasound, and Mammogram?
Regis Medical GP clinics do not have in-house imaging modalities. However, we work with our trusted radiology lab partners for radiological investigations. We will also update your medical records in Regis Medical with the latest radiological reports.
Can I request for my X-ray, Ultrasound films?
There will be additional charges for physical reports and imaging films.
Can I eat and drink before my health screening?
For those screenings involving cholesterol and blood glucose, you are required to fast for 8 hours before your screening, if you have a health screening appointment at 10am in the morning, you should not consume food or drink after 2am that same day.
For non-fasting health screenings that doesn't involve screening for blood sugar level and cholesterol. You can eat and drink before your screening.
How do I make payments?
We accept VISA/MASTER/AMEX Card, GrabPay, Paylah, Paynow, Alipay, Unionpay, and ApplePay.
Can I attend my health screening appointment if I am on my period?
If your screening involves urine test, please postpone it to at least 5 days after the end of your menstrual cycle.
If your screening involves pap smear test, please postpone it to at least 8 days after the end of your menstrual cycle.
After Your Health Screening
What happens after my health screening?
It is normal to feel tired after your health screening as it can be a long process. Drink plenty of water and get sufficient rest.
If you feel unwell or abnormal right after your health screening, visit our Doctor immediately.
We encourage a review session after your health screening for the Doctor to have a proper discussion and counsel you appropriately. For most cases, we would suggest booking a review session in advance so that we can cater time for your case. If the results are normal and reassuring, you can request for our Doctors to call back at a fixed timing for a quick run through and chat instead.
How will I receive my health screening results?
You will receive your health screening results via email. A SMS notification will also be sent to your registered phone number.
When will I get my health screening results?
For simple health screening results, you can get your results within the next 1-7 working days.
As for more comprehensive health screenings involving imaging and certain tests, this may take longer.
What if my health screening results shows abnormality?
Our doctors will guide the process and contact you expediently for a follow up review. We take follow up and explanation of abnormal results seriously, as well as being the steward for your health journey. We have a list of trusted specialist partners to recommend should the need arise.
Will there be a review session after I get my results?
Yes. All health screenings at Regis Medical comes with a review session.